Floyd Mays does much more for your business than providing you tow truck insurance
He attends, advises and lobbies for your business
Floyd Mays Insurance Agency specializes in providing you the best coverage for tow truck operators, auto haulers (auto transport) and auto repair service shops. We also offer a full product line in business and commercial and can meet your personal insurance needs for homeowners, flood, rental, and life insurance. Why use multiple insurance agents when one experienced agency can meet all of your needs?
As you know, the insurance environment is getting more complicated every year. More and more companies are getting out of the tow truck insurance business every year making it harder for you to find a qualified agent that you can depend on. Floyd Mays Insurance Agency will guide you in the quote process and ensure you have the insurance to meet state and federal requirements for:
Other commercial vehicle insurance, and Insurance needed to operate your business.
"What can I say, we've been customers with Floyd Mays Insurance Agency for three years and they are a very top notch company. They are prompt with the responses that they give and are personable, they make you feel like you're a part of their family. If there was an Oscar award for "best insurance agency," Floyd Mays deserves the Oscar!"
—Bonita Omps, Brian Omps Towing & Repair, LLC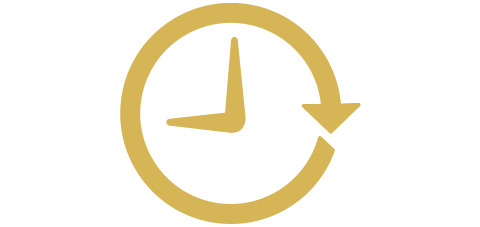 One Hour
Or Less
Need a copy of your Insurance Certificate or ID Cards?
We'll fax or email them to you within an hour.
NO CHARGE.
Towing & Recovery is a very unique business
Your customers call on you when they are in a distressed and possibly dangerous situation. They depend on you to have the knowledge and equipment to tow their vehicle away quickly and safely. Isn't that the relationship you want with your insurance agent? Someone you can depend on, with the knowledge, experience and tools to take care of you with a simple phone call?
Towing is a dangerous business where anything can happen at anytime.
Floyd Mays knows more about insuring the tow truck industry than anyone in the state. We know the coverage you need to protect yourself from unique situations that arise everyday in your business.
What you don't know can hurt you financially
We take the time to educate you on the specific insurance needs for tow trucks. When asked for an evaluation of a company's current coverage we often find they are too heavy on some coverage and too light on others. So many insurance agents don't have the experience or the patience to analyze the specific needs of your industry and policy.
Call us. It's free and pressure free.
Give us a call. We'll be happy to talk to you about your insurance needs and to offer you a free evaluation of your current policy. We don't use or need high pressure tactics. Once you give us a call and talk to us for a few minutes you'll realize we are the experts in tow truck insurance, we don't have an agenda and the health of your business is our biggest concern.
They need an expert.
You need an expert.
"Get it right the first time"
Auto repair service
Your customers depend on you for reliable and affordable auto repair service. Floyd Mays Insurance believes in this philosophy by providing accurate cost-effective coverage for your business. Don't let a sudden disaster disrupt your operation, tarnish your reputation and affect your income.
It begins with knowledge
The best protection begins with knowledge—about insurance, regulations, and your auto repair business insurance needs. We realize you don't have time to educate yourself about insurance terms, industry standards and regulations, that's why you need an insurance company you can trust to "have your back".
5 minutes is all it takes
Call us today and after 5 minutes on the phone with one of our agents you'll see how we have created such a large and loyal customer base. Our friendly, experienced experts can help you get the proper insurance coverage you need at a price you can afford. We offer the full range of insurance products for auto repair shops, and together we will select the best coverage from the right insurance company.
auto transport
Since 1977 we've been serving commercial towing services and auto repair services, we understand inside and out the insurance needs and requirements for auto haulers and commercial truck and trailer operators. With the government regulations constantly changing, it's important that you can depend on your agent to keep you informed and help you to stay in compliance. Floyd Mays is here to keep you rolling and save you money from unnecessary tickets and delays.
We all want convenience and fast service
convenient store
If your business is primarily the retail sale of gasoline and related products, as well as sales of grocery items, dairy products or delicatessen/cooking type services, you have a range of coverage issues to consider when choosing your coverage. You need an agent that is experienced in insuring the convenient store industry; not only to save you money but also to make sure you're covered in all areas of your organization.
Considerations for Convenience Stores
Below are types of insurance you may need for your convenience store operation:
Property Coverage for buildings, contents, and loss of income.
Comprehensive Liability Coverage, including product liability
Liquor Liability Coverage
Comprehensive coverage for:

Food spoilage
Power interruption
Money and other securities, such as lottery tickets
Non-owned automobiles
Signage Fire
Incidental liability
Employee dishonesty
Landscaping